Smartphone App
The smartphone app run natively on an Android or iOS device. Current version of the main app is 2020.01.01 for Android, 2018.07.07 for iOS. You can download them on each store: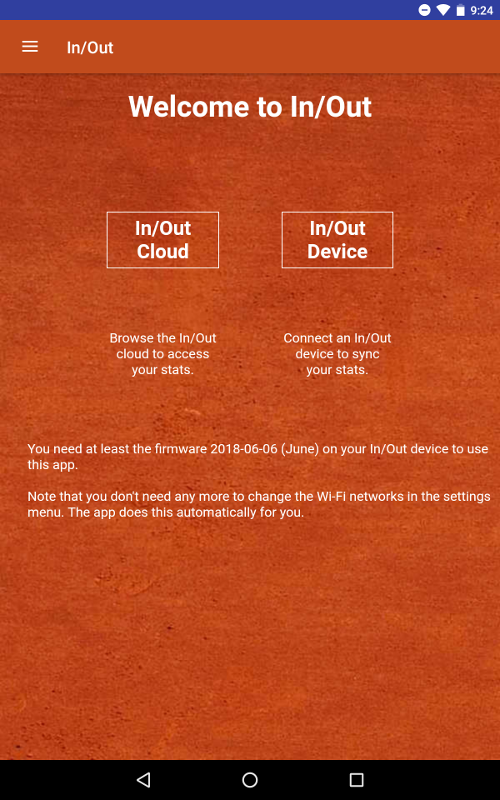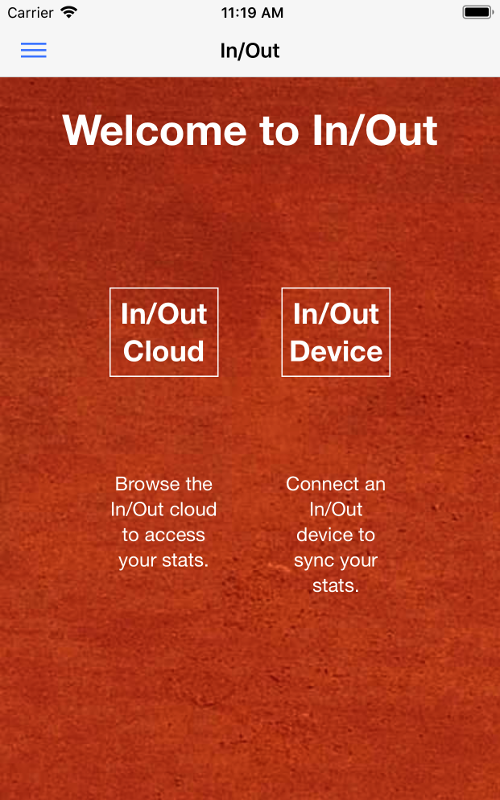 Since 2018-07-07 upgrade, the app has the exact similar experience as the web interface available http://player.inout.tennis. They wrap the exact same content. Browse the Cloud Interface page to understand the different features of the web interface, hence the app.
WearOS App for an Android Smartwatch
In the Google Play Store http://player.inout.tennis, you can install the In/Out app for your Android (WearOS) smartwatch.
Current version of the smartwatch app is 2021.11.11 for Android.
Go to the Google Play application on your WearOS smartwatch. Search for "in out tennis". Install the In/Out application. Follow the instructions on screen.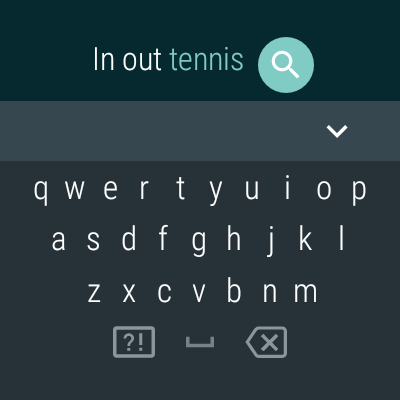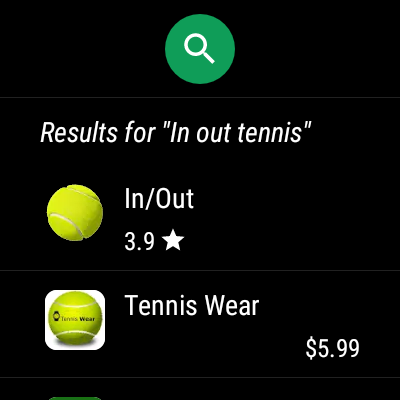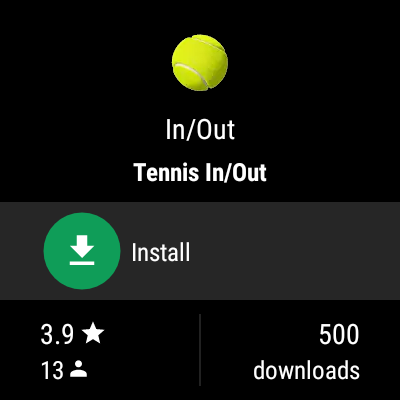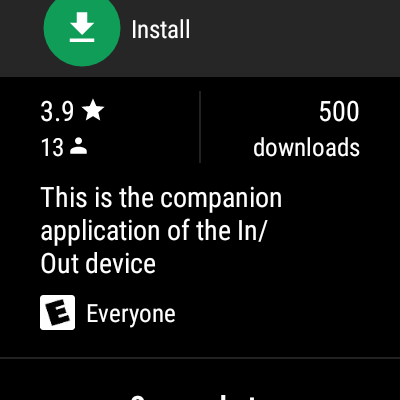 Direct link for the Android apk files
If you cannot access the Google Play Store, here are the two apk files: Phone / Tablet and SmartWatch. The old version of the Android apk file (2018.07.07) is available here but it's recommended not to use it.